I've been in something of a funk for the past two weeks. It all began at Annual Conference. I'm tired of complaining about it, so I'll just leave it at that.
But today I turned corner. Yesterday, I was truly wondering if it's time for me to seek counseling (the jury is still out). Then last night before Administrative Council, I knelt at the chancel rail, and I prayed. I don't even remember what I prayed, but I do remember looking at the eight sided baptismal font. It has eight sides to signify that baptism brings new life, new creation, new beginnings. Creation is marked by seven days, new creation by eight. It was a hope-filled reminder of who God is and who I am because of that.
Then today in Bible study, I was reminded that God really speaks through Scripture. The appointed lectionary passage for Sunday is Mark 4:35-41. It's the story where Jesus falls asleep on the boat while a storm is raging. The disciples wake him and demand to know why he hasn't stopped the storm. He calls for peace, the storm stops, and then Jesus asks why the disciples have so little faith.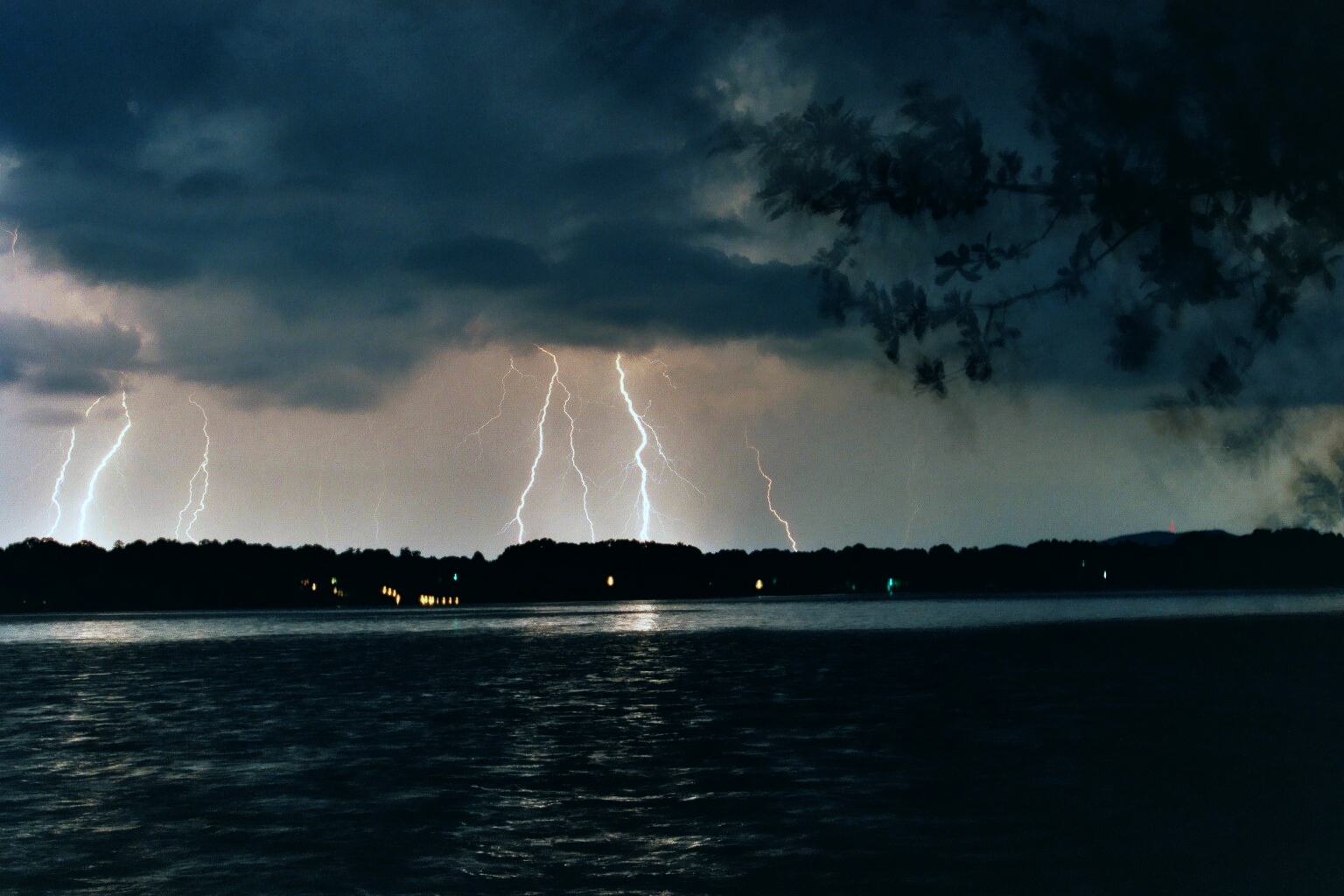 Why indeed? Why do I have such little faith? Why does it take so little to discourage me? I thought of all the storms that rage in life, and remembered that I have much to be grateful for. I have a great marriage, a wonderful church family, and beautiful healthy children. I don't live in a war torn country as millions do, I don't worry where my next meal is coming from, I don't have any abuse in my life (1 in 4 women are sexually abused/assaulted in some way in this country), I am not addicted to anything (as long as chocolate doesn't count), and I have good health.
Then tonight, God really lifted me. I went to a worship service led by Rev. Paul Huebner. Paul has single handedly kept me encouraged over the past five years we've been friends in ways that no other clergy friend has. Tonight, he reminded us that despite all of the world's efforts, the darkness has NEVER overcome
The Light.
As I was riding home, I was listening to the news and to our President make troubling statements rattling the saber again about Iran and nuclear war. (We can't handle another war! One is more than Jesus would have waged!) I heard reports that Congress has voted down legislation to raise the minimum wage, and I thought about how outrageous it is that people can work full time in this country and still live well below the poverty line, but according to our government, that's ok. And then I thought about light and darkness. I thought about the truth that no matter how dark it may seem, there is always light. I thought about the fact that I could not see myself anywhere other than the church, because this is the place where actions are called upon to be rooted in love and the message of hope is eternal.